You can easily create a newsletter by uploading an HTML file you have already prepared outside of SEMSblast.
Get started...
Step 1.
Click the Newsletters tab on the left hand side of the SEMSblast control panel.


Step 2.
Either click the ADD A NEW NEWSLETTER link on the left of the site, or click the big "Add a new newsletter" button on the top right.
Step 3.
Click on the "Advanced" tab at the top of the page, and then click "Upload HTML File".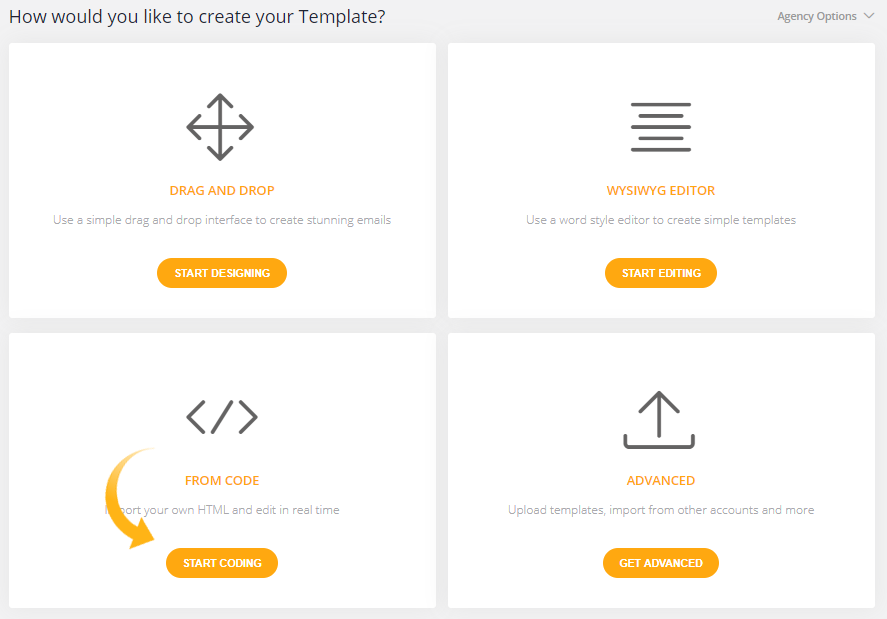 Step 4.
A popup will appear asking you to give your newsletter a friendly name, along with a "Choose File" button.
Click the "Choose File" button and a file picker will appear where you can find your HTML file on your local hard drive. Select your local HTML file.


Step 5.
Click the UPLOAD HTML button and your HTML will import.
Step 6.
You will be taken to the HTML Editor with your uploaded HTML loaded up, where you can make any last minute changes to your newsletter.